Electrical Service
When adding fixtures to your property, rely on Chandelier Installation provided by Parkland Electric Installation. Providing on-time service and affordable rates, we provide installation for your decorative electrical fixtures. Adding a chandelier to various rooms in your home or office creates an opportunity to express your design style. From opulent crystal chandeliers to more modest fixtures with various metal tones and candelabras, there are chandelier options to meet every design style and budget. Licensed, bonded, and insured, we have provided unmatched installation services since 1998.
There are many rooms that can benefit from a Chandelier Installation, providing both a design element and a necessary light source for the space. Many chandeliers can be installed on a dimmer switch, allowing you to create multiple light levels with one fixture. When installed in traditional settings such as dining rooms or conference rooms, you can project the formality and grandeur of the space, while installation in primary bathrooms and closets can add an unexpected bit of pizazz to the space. From casual to modern fixtures, Parkland Electric Installation is your choice for unmatched installation service.
Our team can work around the clock to complete the most complex and extensive projects. Our dedicated team of electricians can help with retail, corporate, hospitals, schools and much more. We take pride in our workmanship and customer service for all type of electrical projects including new panel electrical installation and electrical panel service upgrades for residential, commercial and industrial.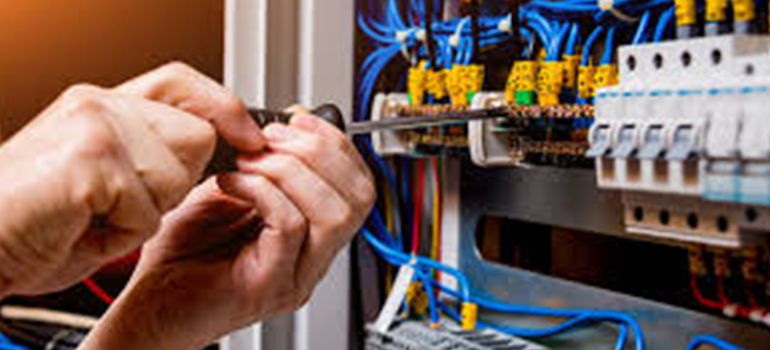 GET SERVICE NOW
There are lots of electrical contractors out there, but not all electricians do their work equally well.