Electrical Service
Are you looking for reliable Commercial Electrical Services in Boca Raton for your commercial establishments like hotels, retail stores, offices, or restaurants? If yes, look no further when you have Parkland Electric Installation at your service. Businesses these days look for an electrical system upgrade to save energy and money and reduce the carbon footprint. From electrical panel upgrades to minor electrical repair work in your office space, we do it all. Our skilled electricians ensure that the work is completed on time and with utmost professionalism.
Parkland Electric Installation renders affordable Commercial Electrical Services for Boca Raton business owners. Our electricians complete the task with ease, whether it is complicated electrical repair work or simple wiring work. We are committed to ensuring that all of your commercial electrical needs are met. Insured, licensed, and bonded Parkland Electric Installation comply with all the local, state, and federal regulations to ensure safety at the workplace and the electricians. Get in touch with us to receive a free quote.
Our team can work around the clock to complete the most complex and extensive projects. Our dedicated team of electricians can help with retail, corporate, hospitals, schools and much more. We take pride in our workmanship and customer service for all type of electrical projects including new panel electrical installation and electrical panel service upgrades for residential, commercial and industrial.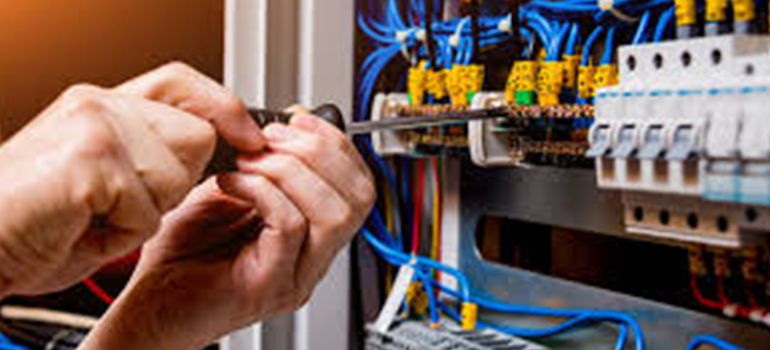 GET SERVICE NOW
There are lots of electrical contractors out there, but not all electricians do their work equally well.