Electrical Service
Have you ever faced smoke emitting or flickering lights emitting from the electrical box at your office? If yes, it is time for you to request Commercial Electrical Services in Boynton Beach rendered by Parkland Electric Installation. If you look at it, a lot of electrical problems and inefficiencies in business trace back to the faulty electrical system in your office. We provide on-time electrical repair and interior and exterior lighting services with utmost professionalism. Our professional and highly skilled team of electricians has the expertise to address all of your commercial electrical needs during the service.
Parkland Electric Installation renders reliable and affordable Commercial Electrical Services for Boynton Beach business owners. A skilled electrician is essential for a business to function efficiently. Unlike home electrical repairs, commercial electrical repairs require more expertise. A good electrical system in your office or business space directly affects the overall function, efficiency, and profits of your business. We offer a wide range of commercial electrical services, from minor repairs to significant changes. Get in touch with us to receive a free quote.
Our team can work around the clock to complete the most complex and extensive projects. Our dedicated team of electricians can help with retail, corporate, hospitals, schools and much more. We take pride in our workmanship and customer service for all type of electrical projects including new panel electrical installation and electrical panel service upgrades for residential, commercial and industrial.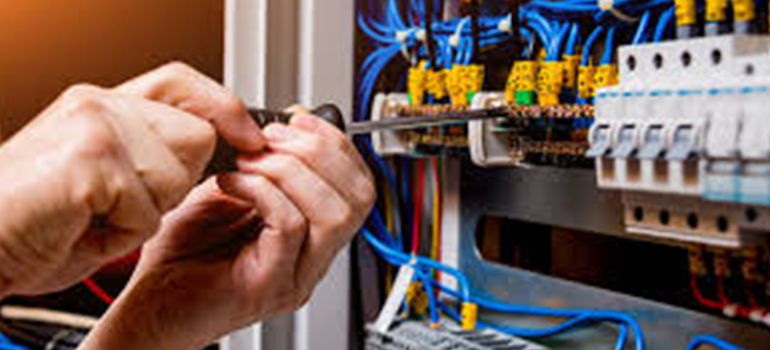 GET SERVICE NOW
There are lots of electrical contractors out there, but not all electricians do their work equally well.