Electrical Service
Parkland Electric Installation is known for rendering reliable Commercial Electrical Services in Delray Beach. Our team of expert electricians design and seamlessly render the best electrical repair and installation services and ensure that you have a hassle-free and on-time experience. To run your business effectively, you must always ensure that the electrical load in your commercial establishment is balanced to avoid power outages, flickering lights, and other malfunctions. We at Parkland Electric Installation have the experience, equipment, and workforce to upgrade your electrical systems.
Throughout the process of rendering Commercial Electrical Services in Delray Beach, our team ensures that you have safe and fully functioning electrical systems in your office. We walk through the process from beginning to finish and work quickly to reduce the downtime to a minimum. Licensed, insured, and bonded, Parkland Electric Installation covers all your commercial electrical requirements, whether it is a minor lighting issue or an electrical panel upgrade or replacement. We work on simple and complex jobs with equal dedication and professionalism.
Our team can work around the clock to complete the most complex and extensive projects. Our dedicated team of electricians can help with retail, corporate, hospitals, schools and much more. We take pride in our workmanship and customer service for all type of electrical projects including new panel electrical installation and electrical panel service upgrades for residential, commercial and industrial.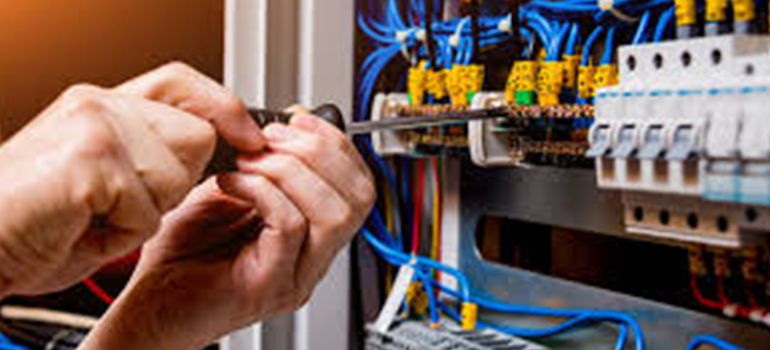 GET SERVICE NOW
There are lots of electrical contractors out there, but not all electricians do their work equally well.