Electrical Service
Are you looking for the best Commercial Electrical Services in Jupiter for your commercial building? Look no further when you have Parkland Electric Installation at your service. With over 25 years of experience, Parkland Electric Installation takes care of all your commercial electrical needs. Whether it is an electrical panel upgrade or a new installation, our skilled team of electricians does an impeccable job and deliver the services on time. We render a pro-active planned electrical maintenance to your office or other commercial building so that you can sit back and concentrate on your business operations.
Scheduled periodic inspections, testing of permanent wire, emergency lights, and other types of electrical systems are all part of Parkland Electric Installation's Commercial Electrical Services in Jupiter. To guarantee that your electrical demands are addressed, we demonstrate dedicated craftsmanship and employ the most sophisticated technology. Our skilled staff takes pride in their work, ensuring that everything is audited, measured, and scrutinized to the most excellent possible standards.
Our team can work around the clock to complete the most complex and extensive projects. Our dedicated team of electricians can help with retail, corporate, hospitals, schools and much more. We take pride in our workmanship and customer service for all type of electrical projects including new panel electrical installation and electrical panel service upgrades for residential, commercial and industrial.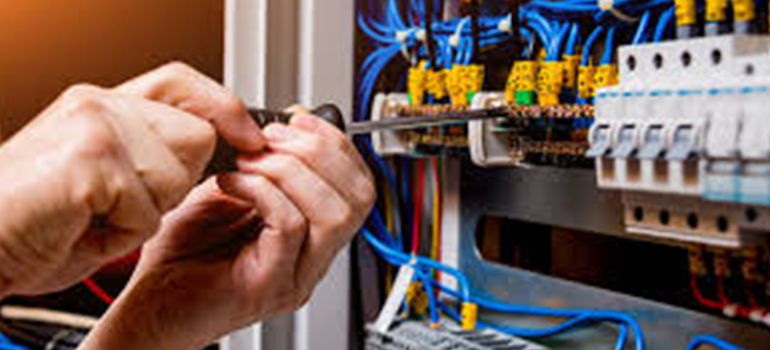 GET SERVICE NOW
There are lots of electrical contractors out there, but not all electricians do their work equally well.