Electrical Service
Are you planning for a thermal imaging inspection of your electrical systems and are looking for a reliable company that renders trustworthy Commercial Electrical Services in Lantana? Don't worry. We have got your back. Our certified electrician will come to your office and inspect the electrical connections to look for any faults and rectify them. Parkland Electric Installation is licensed, bonded, and insured and has a team that can provide you with the best commercial electrical services that will ensure the safety of your office. You can rely on us for on-time commercial electrical services.
When you call Parkland Electric Installation, you can be assured that you will receive the best Commercial Electrical Services in Lantana. Whether it is a flickering light in your conference room or smoke emitting from the electrical panel, we can take care of it. Our electricians are highly skilled and are known to deliver the highest customer satisfaction through our impeccable services. Before we begin working in your commercial space, our team ensures that you and we are on the same page and clarify all your queries and uncertainties.
Our team can work around the clock to complete the most complex and extensive projects. Our dedicated team of electricians can help with retail, corporate, hospitals, schools and much more. We take pride in our workmanship and customer service for all type of electrical projects including new panel electrical installation and electrical panel service upgrades for residential, commercial and industrial.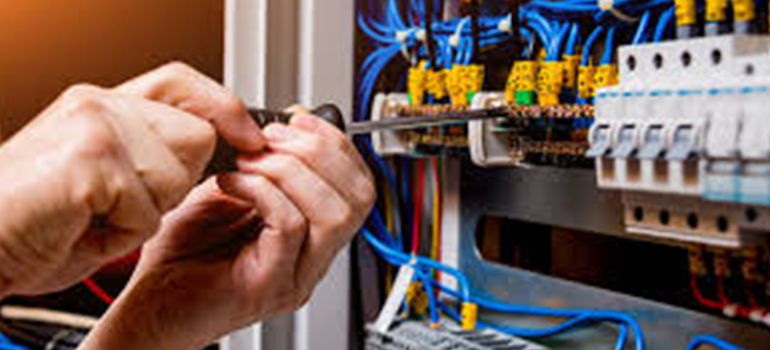 GET SERVICE NOW
There are lots of electrical contractors out there, but not all electricians do their work equally well.