Electrical Service
Are you all set to renovate your commercial building and are looking for Commercial Electrical Services in North Palm Beach? We have got you covered. Commercial premises can be reconfigured to suit various applications, depending on the needs of the present or future inhabitants. Electrical systems must be studied, analyzed, and frequently adapted to fulfill desired end-use requirements while internal walls, doors, and offices are moved about. Parkland Electrical Installation employs qualified commercial electricians that give fair, free quotes and high-quality service.
You've come to the correct place if you need electricians for Commercial Electrical Services in North Palm Beach. Parkland Electric Installation has you covered whether you have an electrical emergency or need a ceiling fan installed. All of our work is guaranteed to be done on time. Our experienced and professional electricians are courteous, dependable, and trustworthy and will treat your house as if it were their own. At Parkland Electrical Installation, your safety is our priority.
Our team can work around the clock to complete the most complex and extensive projects. Our dedicated team of electricians can help with retail, corporate, hospitals, schools and much more. We take pride in our workmanship and customer service for all type of electrical projects including new panel electrical installation and electrical panel service upgrades for residential, commercial and industrial.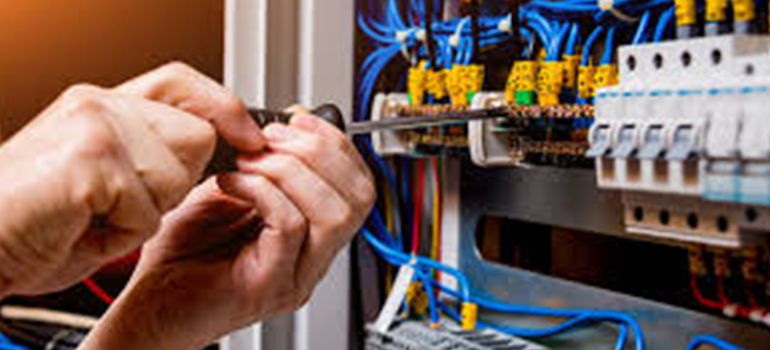 GET SERVICE NOW
There are lots of electrical contractors out there, but not all electricians do their work equally well.