Electrical Service
Are you seeking Commercial Electrical Services in Royal Palm Beach to help you set up an energy-efficient electrical project for your company? We can handle everything from an electrical panel upgrade in your business to a basic electrical repair like flickering lights in your workplace. Parkland Electric Installation is recognized for providing our customers with prompt electrical repair services. Our team of highly qualified electricians provides you with the best electrical services available. Our experienced electricians ensure that the job is finished on schedule and with the highest level of professionalism.
Parkland Electric Installation provides cost-effective Commercial Electrical Services in Royal Palm Beach. Whether it's intricate electrical repair work or essential wiring work, our electricians are up to the challenge. We are dedicated to meeting all of your electrical business requirements and handling your needs in the most effective way possible. Parkland Electric Installation is fully insured, licensed, and bonded and follows all local, state, and federal standards to guarantee workplace and electrician safety. To request a free quote, please get in touch with us.
Our team can work around the clock to complete the most complex and extensive projects. Our dedicated team of electricians can help with retail, corporate, hospitals, schools and much more. We take pride in our workmanship and customer service for all type of electrical projects including new panel electrical installation and electrical panel service upgrades for residential, commercial and industrial.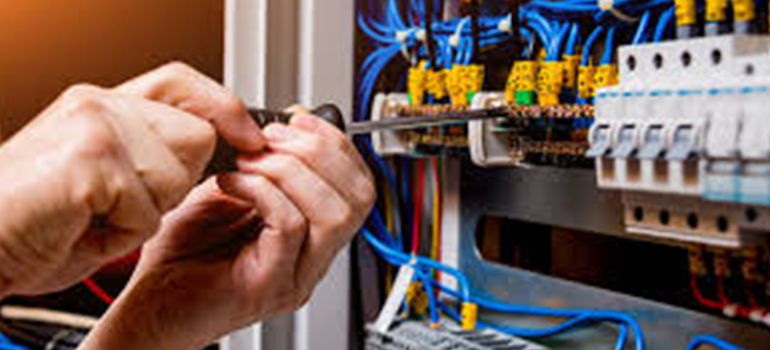 GET SERVICE NOW
There are lots of electrical contractors out there, but not all electricians do their work equally well.