Electrical Service
Are you looking for Commercial Electrical Services in West Palm Beach to set up an energy-efficient electrical project for your organization? Whether it is an electrical panel upgrade in your commercial establishment or a minor electrical repair in your office, we do it all. Parkland Electric Installation is known for rendering on-time electrical repair services to our clients. Our team of highly skilled electricians renders the best electrical services that meet your needs. Our professionalism and promptness are what sets us apart from the rest.
At Parkland Electric Installation, our experienced electricians take care of all your Commercial Electrical Services in West Palm Beach. We render the best electrical solution for your commercial building that will boost your business's productivity, efficiency, and safety. Insured, licensed, and bonded, Parkland Electric Installation has over 25 years of experience in the industry. We take care of all your commercial electrical needs in the most efficient manner. We take care of designing, installing, maintaining, and repairing electrical systems for your office or another commercial establishment.
Our team can work around the clock to complete the most complex and extensive projects. Our dedicated team of electricians can help with retail, corporate, hospitals, schools and much more. We take pride in our workmanship and customer service for all type of electrical projects including new panel electrical installation and electrical panel service upgrades for residential, commercial and industrial.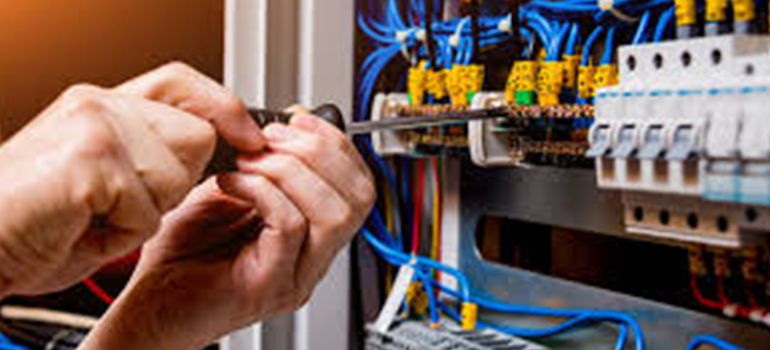 GET SERVICE NOW
There are lots of electrical contractors out there, but not all electricians do their work equally well.