Electrical Service
It is time for you to get in touch with Parkland Electric Installation for Electrical Box Upgrade in Broward County if you are often replacing tripping circuit breakers or fuses at your home or office. Our electrical expert will install and upgrade your electrical box to handle the amount of electricity you use in your home or office. A home electric box cannot work beyond the intended capacity. If you own an older home with an outdated electrical box, then it is the right time for you to consider an electrical box. Look for the signs that your home's power supply is ancient, like flickering lights, low amperage, and tripped circuits. If you want to keep your home safe from an electrical fire, ensure that your electrical box is upgraded.
If you require an Electrical Box Upgrade in Broward County, take a big breath and delegate the task to the professionals. At Parkland, we have experienced and trusted electricians who provide the best electrical services on-time to homeowners and business owners in Broward County. Upgrading your electric box is essential to protect the electrical connections of your home or office. Remember that your electrical box should not be overfilled with wires as it is dangerous. Our electricians make sure that the electrical box is fitted correctly in the drywall. We use the same gauge wire throughout the circuit to prevent overloading.
Our team can work around the clock to complete the most complex and extensive projects. Our dedicated team of electricians can help with retail, corporate, hospitals, schools and much more. We take pride in our workmanship and customer service for all type of electrical projects including new panel electrical installation and electrical panel service upgrades for residential, commercial and industrial.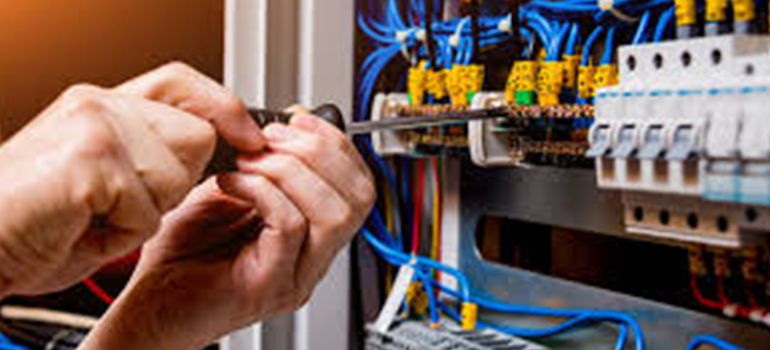 GET SERVICE NOW
There are lots of electrical contractors out there, but not all electricians do their work equally well.