Electrical Service
Electrical Box Upgrade in Broward is important because they are one of the critical components of the electrical system of a residential or commercial building. You will have to update your electrical box if it's more than 30 years old. This is because the everyday demands on your electrical system are far more than they would have been even 20 or 30 years ago. The system must offer more electricity since a typical home has more appliances. Outdated fuse boxes may find it hard to keep up with the increased demand, resulting in excessive heat and the danger of fires or electrical accidents.
If you observe any of the signs that include frequent breakers tripping, dimming of lights, warm or sparkling outlets, then it is time for your request for Electrical Box Upgrade in Broward. We at Parkland render on time electrical box upgrade. First, one of the essential advantages of updating your electrical box is safeguarding your house and family from fire threats caused by overloaded circuits. Second, all of your current equipment will be safe and secure against poor power distribution and other issues created by obsolete electrical systems. Finally, by modernizing the electrical system, you can even boost the market value of your property.
Our team can work around the clock to complete the most complex and extensive projects. Our dedicated team of electricians can help with retail, corporate, hospitals, schools and much more. We take pride in our workmanship and customer service for all type of electrical projects including new panel electrical installation and electrical panel service upgrades for residential, commercial and industrial.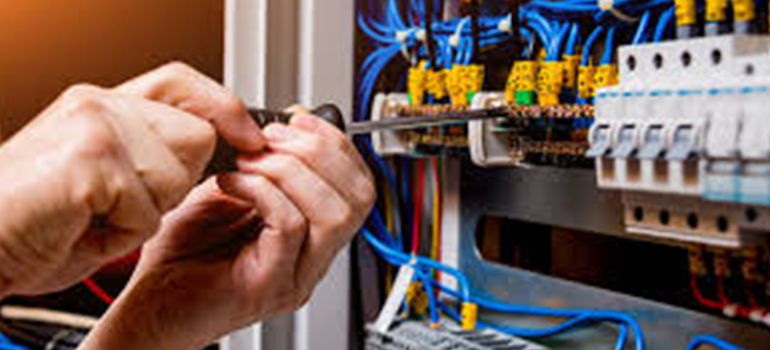 GET SERVICE NOW
There are lots of electrical contractors out there, but not all electricians do their work equally well.