Electrical Service
Are you looking for Electrical Box Upgrade in Lantana? Look no further when you have Parkland Electric Installation to provide on-time electrical box upgrade services for your residential, commercial, and industrial establishments. Since 1998, our team of licensed, insured, and bonded electricians have strived hard to exceed the expectations of every customer who calls on us to upgrade the electrical box. We keep all work areas clean and safe while getting the job done. We hold the highest standards for quality and service. Whatever electrical problem you face in your home or office space is a faulty electrical box. So, it is always advisable to ensure that your panel is upgraded.
Now that you plan to use more modern appliances, it is time for an Electrical Box Upgrade in Lantana. Let us assume that you live in a residential property that is 40 years old. Yes, the lifespan of an electrical box is indeed 50-60 years. However, the electrical box installed 40 years back cannot bear the load of a clothes dryer, hot tubs, dishwashers, water heater, and much more. However, because we now utilize modern electrical equipment to make life easier, it is time to replace your electrical box if your home was built according to older regulations. Additionally, upgrading your electrical box guarantees that your property complies with current electrical safety regulations.
Our team can work around the clock to complete the most complex and extensive projects. Our dedicated team of electricians can help with retail, corporate, hospitals, schools and much more. We take pride in our workmanship and customer service for all type of electrical projects including new panel electrical installation and electrical panel service upgrades for residential, commercial and industrial.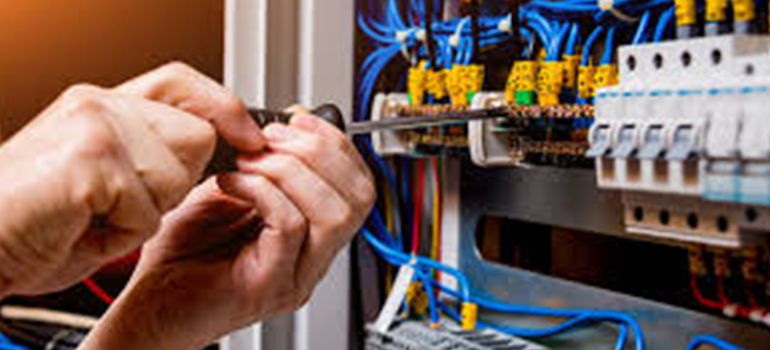 GET SERVICE NOW
There are lots of electrical contractors out there, but not all electricians do their work equally well.