Electrical Service
Parkland Electric Installation renders on-time Electrical Box Upgrade for Palm Beach residents whenever you go through frequent circuit breakers trips, flickering overhead lights, or burning odor. Whenever your electrical system doesn't function correctly, the problem might lie in your electrical panel. Upgrading the electrical box will make sure that your home or office has an adequate electricity supply. Though the life expectancy of an electrical box is expected to be 50 to 60 years, when exposed to harsh conditions or extreme humidity, the life of the box may be reduced. Other than that, an outdated electrical box can lead to electrical accidents and prove to be hazardous.
Electrical Box Upgrade in Palm Beach is more important these days because of the use of modern appliances. For example, people did not use a clothes dryer to dry their clothes until a few decades ago. Instead, they hung the laundry to dry on a hot summer day. They never used other appliances like hot tubs, dishwashers or heaters, so they did not need a powerful electrical box or panel. But these days, we use modern electrical appliances to make life easy, and if our house is built according to the olden standards, it is time to upgrade your electrical box. Upgrading your electrical box also ensures that your home meets the current electrical safety standards.
Our team can work around the clock to complete the most complex and extensive projects. Our dedicated team of electricians can help with retail, corporate, hospitals, schools and much more. We take pride in our workmanship and customer service for all type of electrical projects including new panel electrical installation and electrical panel service upgrades for residential, commercial and industrial.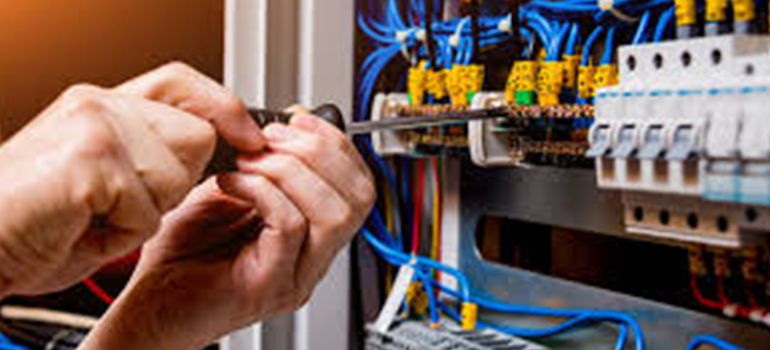 GET SERVICE NOW
There are lots of electrical contractors out there, but not all electricians do their work equally well.