Electrical Service
Electrical Box Upgrade in Parkland is very important for residential buildings with outdated panels that can no more support the electricity demand of the modern electrical appliances. The outdated panel gives you various signs that include frequent tripping of breakers, melted wiring, black spots or burnt areas, overheating of the appliances, dimming or flickering lights, and much more to indicate that they no longer can function correctly. If you ignore these signs, then there are possibilities for your home to be at risk of electrical fire accidents. To avoid this, you need to contact professional and licensed electricians in Parkland Electric Installation to update your electrical box.
To receive Electrical Box Upgrade in Parkland, all you have to do is get in touch with us. Our electricians arrive at your location on time to render the best electrical service required. If you see any signs of panel overheating, call an electrician right away, as it can be dangerous. It's time to contact a professional electrician you can trust when it's time to update your electrical panel. There are a lot of contractors out there, and it cannot be easy to distinguish between them. Occasionally, you'll come upon an electrician whose pricing is simply unbeatable. But we've heard enough horror stories to know that outstanding service is about more than merely a low price.
Our team can work around the clock to complete the most complex and extensive projects. Our dedicated team of electricians can help with retail, corporate, hospitals, schools and much more. We take pride in our workmanship and customer service for all type of electrical projects including new panel electrical installation and electrical panel service upgrades for residential, commercial and industrial.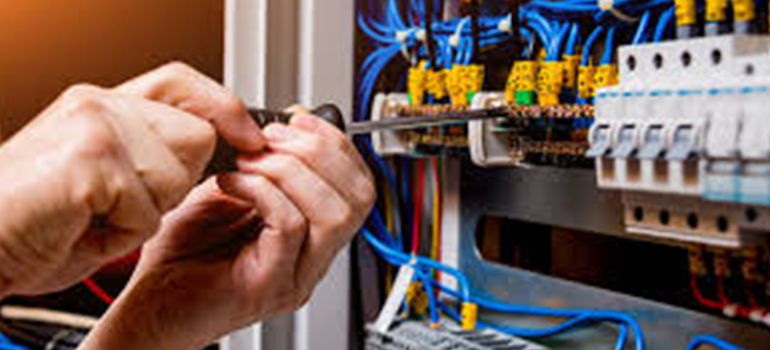 GET SERVICE NOW
There are lots of electrical contractors out there, but not all electricians do their work equally well.