Electrical Service
Have you ever thought about the right time to approach Parkland Electrical Installation for the Electrical Box Upgrade in Wellington? The right time is when you get certain indications that your electrical box and panel are worn out and need an immediate replacement to avoid further electrical accidents. The fact that your circuit breakers trip is perhaps the most visible and prevalent symptom that your electrical system is having some technical troubles and may need to be replaced. You've just arrived at the workplace, turned on the lights on your desk, and are getting set to start the day by making a cup of coffee in the cafeteria. Everything goes dark as soon as you press the coffee maker button. This is a strong indication that your office's circuit isn't up to the task.
Ensure to request for Electrical Box Upgrade in Wellington the moment you find that your electrical panel or one of the light switches or electrical outlets is unusually hot. Hot panels, receptacles, and light switches are uncommon when properly planned and maintained your electrical system. You should contact an electrician right away to have your electrical wiring checked. It's highly probable that if your panel can't manage the power demands of your business, the excess heat will build-up, and the insulation on your wire may melt. This can cause sparks, which could result in a fire. To avoid this, you must upgrade your electrical box.
Our team can work around the clock to complete the most complex and extensive projects. Our dedicated team of electricians can help with retail, corporate, hospitals, schools and much more. We take pride in our workmanship and customer service for all type of electrical projects including new panel electrical installation and electrical panel service upgrades for residential, commercial and industrial.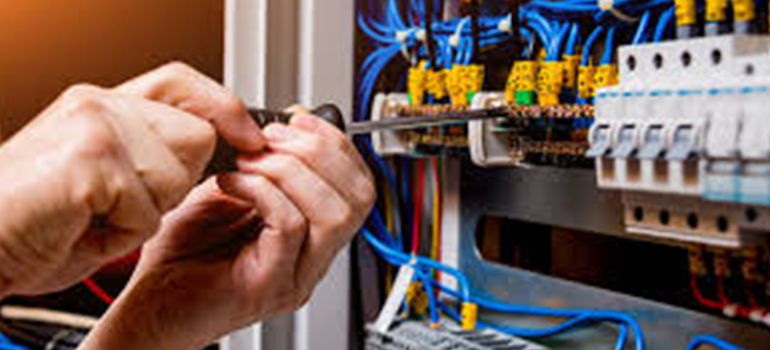 GET SERVICE NOW
There are lots of electrical contractors out there, but not all electricians do their work equally well.