Electrical Service
Technology is continuously evolving, and so is the load on the electrical systems used at home, resulting in an Electrical Panel Upgrade in Broward in many older residential properties. The electrical panels with 100-amp and 200-amp have several advantages over the old panels like the ease of repair, ease of repair, avoiding the need for fuse replacements, higher efficiency for modern electrical loads, and compatibility with the circuits. A skilled electrician will be able to tell you whether your current and future electrical demands are being met or whether you need to update your electrical panel to 200 amps or 100 amps.
Parkland Electric Installation provides on-time and cost-effective Electrical Panel Upgrade in Broward. Panel upgrades enable your house or business to process more electricity and distribute it more effectively and efficiently across your space. Adding extra circuits to a panel allows you to expand the number of outlets in your house or workplace in the future. They also replaced the circuits that were generating problems and posing a hazard. Keep an eye out for any of the following warning signs of a potential issue. If you notice any of the following electrical problems in your home: burning odors, sparks, electrical shocks, and so on, contact an expert to evaluate your electrical system, as it may be time for an upgrade.
Our team can work around the clock to complete the most complex and extensive projects. Our dedicated team of electricians can help with retail, corporate, hospitals, schools and much more. We take pride in our workmanship and customer service for all type of electrical projects including new panel electrical installation and electrical panel service upgrades for residential, commercial and industrial.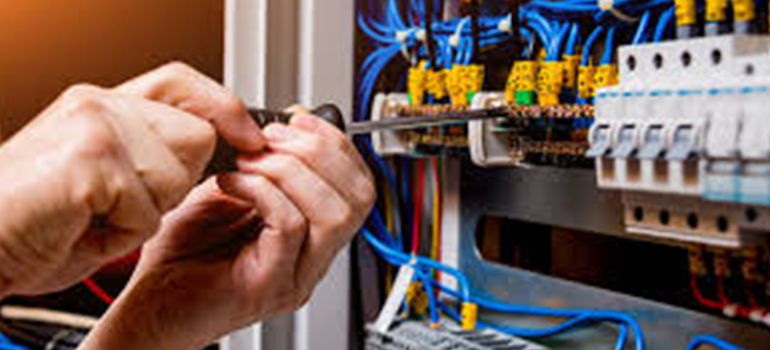 GET SERVICE NOW
There are lots of electrical contractors out there, but not all electricians do their work equally well.