Electrical Service
An Electrical Panel Upgrade in Delray Beach provided by our experienced staff at Parkland Electric Installation is great if you want to protect your equipment, install a new outlet or install a new air conditioner. It is just as important to routinely check your electrical box and panel as it is to check your everyday regular appliances. Since we started our business in 1998 we've gained a stellar reputation that we work hard to maintain and we will make you our top priority when you choose us for your upgrade. Our customers are very pleased with our flawless workmanship and that we are licensed, bonded, and insured.
Your Electrical Panel Upgrade in Delray Beach will be completed as fast as possible so that you don't have to worry about any safety risks. If your property is 20-30 years old and has never had a replacement or upgrade it is even more important to take part in routine checkups, and to upgrade your panel if necessary. There are times when the fuse block panels have the wrong size fuses connected to the wires, which can be dangerous to your home or building. This is why it is so important to routinely check your electrical panel.
Our team can work around the clock to complete the most complex and extensive projects. Our dedicated team of electricians can help with retail, corporate, hospitals, schools and much more. We take pride in our workmanship and customer service for all type of electrical projects including new panel electrical installation and electrical panel service upgrades for residential, commercial and industrial.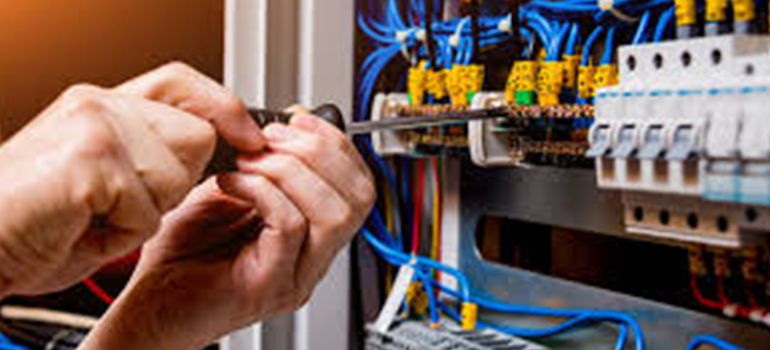 GET SERVICE NOW
There are lots of electrical contractors out there, but not all electricians do their work equally well.