Electrical Service
Hire experts from Parkland Electric Installation for on-time Electrical Panel Upgrade in Lantana. You cannot afford to overlook the importance of an upgraded electrical panel at your home or office. Since 1998, Parkland Electric Installation has proved to render the best electrical panel upgrade services for residential, commercial, and industrial properties. Electrical fires can happen due to human mistakes, and they can be pretty dangerous. Our team of insured, licensed, and bonded electricians perform all types of electrical services. They have the knowledge, expertise, and training required to do your job safely and on schedule.
Flickering lights, tripped breakers, strange sounds from the fuse box, smoke coming from outlets, or burning odors are just a few problems that homeowners and business owners face if they don't go for Electrical Panel Upgrade in Lantana. The issues listed above are all indicators that your electrical panel is old and time to repair or replace. Remember that tripping breakers or seeing smoke coming from outlets doesn't happen every day in every home or business. Because all of your appliances are connected to your electrical panel, it's critical to keep an eye on it.
Our team can work around the clock to complete the most complex and extensive projects. Our dedicated team of electricians can help with retail, corporate, hospitals, schools and much more. We take pride in our workmanship and customer service for all type of electrical projects including new panel electrical installation and electrical panel service upgrades for residential, commercial and industrial.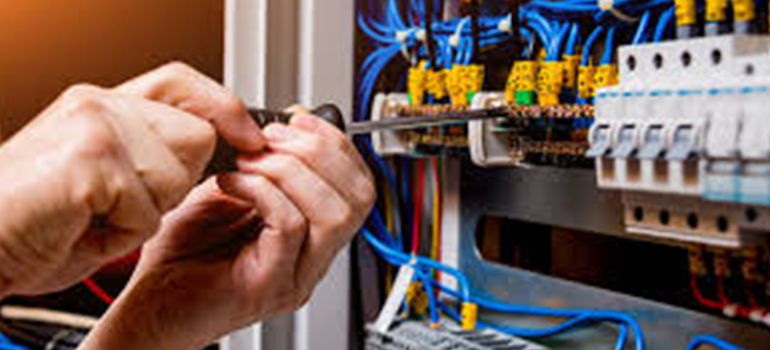 GET SERVICE NOW
There are lots of electrical contractors out there, but not all electricians do their work equally well.