Electrical Service
Facing flickering lights or short circuits at your office interrupt your business operations? Then it's time for an Electrical Panel Upgrade for the North Palm Beach office. The electrical panel in your office or home receives the electricity required for your use. It then distributes the power to the lights, fans, and other electrical and electronic appliances at your home or office. Now faulty electricity can be a reason for an overload of electricity. For example, your electrical panel is worn out and cannot support modern appliances like cloth dryers, robotic cleaners, etc. Power overload can also lead to fire accidents, and it can be avoided with a proper electrical panel upgrade.
Various signs indicate that it is time to ring up Parkland Electric Installation for an on-time Electrical Panel Upgrade in North Palm Beach. Since 1998, our team of licensed, bonded, and insured electricians have aimed towards providing exceptional electrical panel upgrades for your residential, commercial, and industrial properties. If you experience frequent trips of circuit breakers, dim and flickering lightings, electric shocks, or smoke emitting from the panel, it's time to check your panel and upgrade it. Other reasons can be outgrown family resulting in more modern appliances that draw more power than intended; then it is time to upgrade.
Our team can work around the clock to complete the most complex and extensive projects. Our dedicated team of electricians can help with retail, corporate, hospitals, schools and much more. We take pride in our workmanship and customer service for all type of electrical projects including new panel electrical installation and electrical panel service upgrades for residential, commercial and industrial.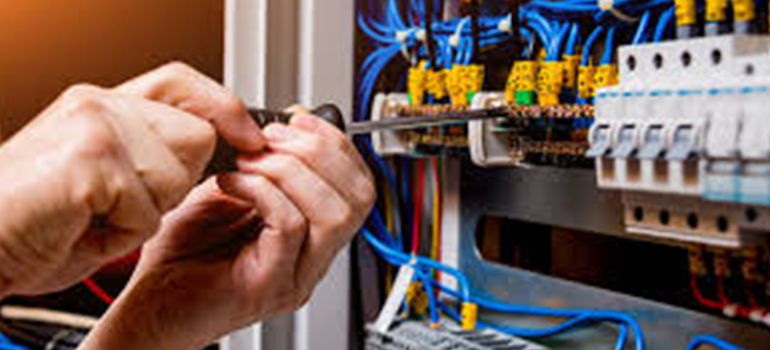 GET SERVICE NOW
There are lots of electrical contractors out there, but not all electricians do their work equally well.