Electrical Service
When you decide to request our Electrical Panel Update in Wellington, our well-trained and qualified electricians have the skills and training to execute the job from start to end and deliver it on-time. Your house or company may benefit greatly from an electrical upgrade, both in terms of value and beauty. You'll be surprised at how much a good electrical improvement may improve your house or company. Make sure that when you hire an electrical business to improve your house, and you decide to proceed to the point where you need an electrical update, the firm's expert has enough experience and knowledge to assist you in this area appropriately.
Whenever you find the existing electrical panel not working effectively, know that it is time to contact Parkland Electrical Installation for Electrical Panel Upgrade in Wellington. Many indications suggest an electrical panel upgrade. Excessive heating is one such major issue. Excessive heating and electrical arcing might develop inside the panel in extreme circumstances, posing a fire danger. If a panel's outside is rusty, the electrician will also look at the panel's inner. Corrosion and rust are both major red flags. You should call an electrician and evaluate the panel if you see any of these indicators on the lugs, breakers, or wiring.
Our team can work around the clock to complete the most complex and extensive projects. Our dedicated team of electricians can help with retail, corporate, hospitals, schools and much more. We take pride in our workmanship and customer service for all type of electrical projects including new panel electrical installation and electrical panel service upgrades for residential, commercial and industrial.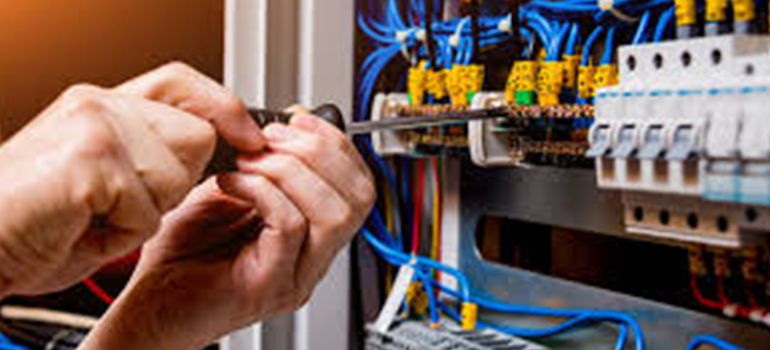 GET SERVICE NOW
There are lots of electrical contractors out there, but not all electricians do their work equally well.