Electrical Service
Without an Electrical Panel Upgrade, homeowners or business people go through several issues like flickering lights, tripped breakers, odd sounds from the fuse box, smoke emitting from outlets, or burning smells, etc. The problems mentioned above are all warning signs that your electrical panel is outdated and it is time for you to upgrade or replace it. Remember that tripping breakers or smoke emitting from outlets are not everyday things in every residential or commercial place. Keeping a check on your electrical panel is very important because all of your appliances are connected to it.
Hire experts from Parkland Electric Installation for Electrical Panel Upgrade and say goodbye to those tripper breakers and flickering lights. Upgrading your electrical panel means you can have more electrical appliances that require a 240V circuit which is very common nowadays. Unfortunately, electrical panels go through heat and temperature change over the years that lead to expansion and contraction. As a result, the electrical terminations loosen up. When current passes through such loose terminations, they cause more heat than the circuit conduction can bear, thus causing a fire accident.
Our team can work around the clock to complete the most complex and extensive projects. Our dedicated team of electricians can help with retail, corporate, hospitals, schools and much more. We take pride in our workmanship and customer service for all type of electrical projects including new panel electrical installation and electrical panel service upgrades for residential, commercial and industrial.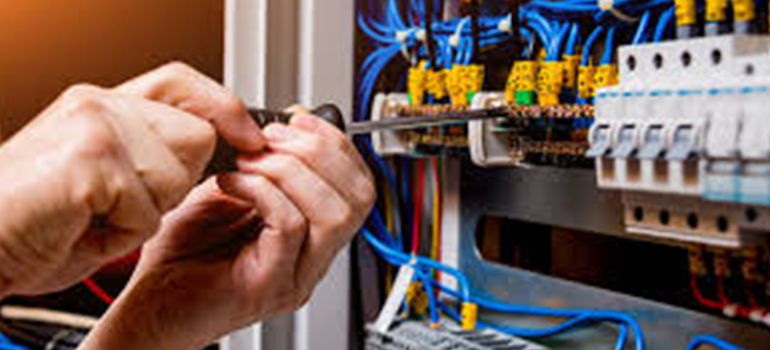 GET SERVICE NOW
There are lots of electrical contractors out there, but not all electricians do their work equally well.