Electrical Service
Because we all rely on the electrical service provided at our homes and offices for our companies, Electrical Service in Boynton Beach is critical. More modern appliances and technological equipment may be purchased only if the electrical services at home are upgraded to provide enough power to meet the rising demand. Upgrades to the electrical panel and meter socket, the wire between the utility and the meter, the wire between the panel and the meter, and the grounding system are all part of the electrical service. Unless you have any electrical problems, the life expectancy of an electrical system in an office or home is around 20 years or longer. Parkland electricians discover and correct issues.
Parkland Electrical Installation provides prompt Electrical Service in Boynton Beach to ensure the safety of your home and family in the event of an emergency. The most crucial part of a home's electrical system is the electrical service. It's where energy is produced and distributed. It includes the service riser, which runs up the side of the home and connects to the power company's line. The electricity meter keeps track of how much electricity you've used. Ground rods and metal water pipes are joined together. The electrical panel, often known as a breaker or fuse panel, is the last component.
Our team can work around the clock to complete the most complex and extensive projects. Our dedicated team of electricians can help with retail, corporate, hospitals, schools and much more. We take pride in our workmanship and customer service for all type of electrical projects including new panel electrical installation and electrical panel service upgrades for residential, commercial and industrial.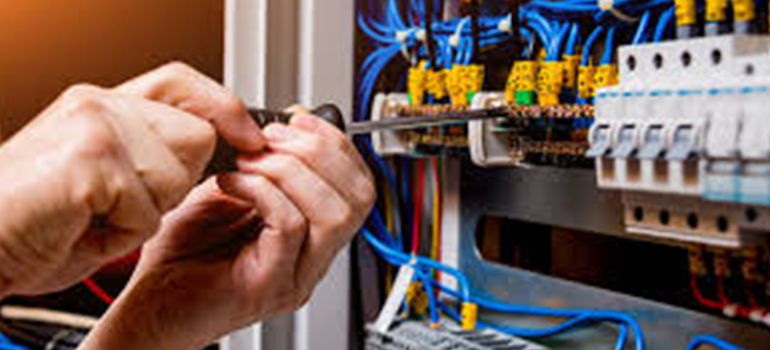 GET SERVICE NOW
There are lots of electrical contractors out there, but not all electricians do their work equally well.