Electrical Service
Since 1998, Parkland Electric Installation provides on time Electrical Service Upgrade in North Palm Beach to ensure that your residential, commerical and industrial establishment is equipped with enough electricity. The electrical service in your house controls how much power your appliances may use, and older residential constructions' electrical services are usually less than 200 amps. Increasing the value of your property and preparing it for future energy solutions such as electric vehicles and heat pumps may both be accomplished by upgrading your electrical service.
Residential structures with obsolete panels that can no longer meet the power demand of modern electrical equipment require an Electrical Service Upgrade in North Palm Beach. Frequent tripping of breakers, melted wire, black patches or burnt regions, overheating of appliances, fading or flickering lights, and other symptoms that the panel is an outdated signal that it can no longer work properly. If you disregard these warning signals, your house may be at risk of electrical fires. You should have your electrical service updated by expert and qualified electricians in Parkland Electric Installation to avoid this.
Our team can work around the clock to complete the most complex and extensive projects. Our dedicated team of electricians can help with retail, corporate, hospitals, schools and much more. We take pride in our workmanship and customer service for all type of electrical projects including new panel electrical installation and electrical panel service upgrades for residential, commercial and industrial.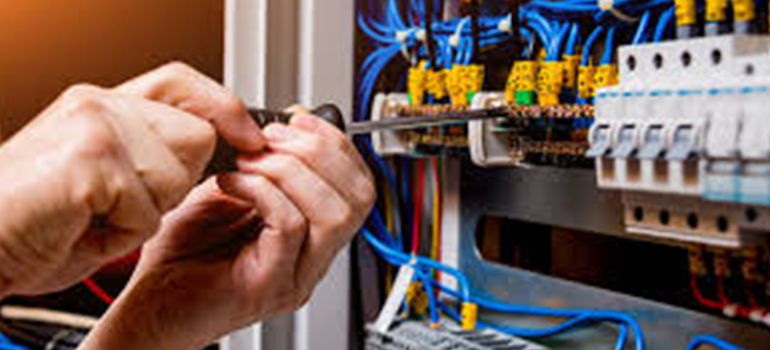 GET SERVICE NOW
There are lots of electrical contractors out there, but not all electricians do their work equally well.