Electrical Service
Whenever you experience electrical issues, go for Parkland's Electrical Service Upgrade in Palm Beach so that you can have the correct number of circuits to secure your property and meet your electrical demands. This is because specific electrical panels cannot install additional dedicated circuits, so you won't be able to power your appliances and devices. Various signs indicate that your electrical panel needs an upgrade. For example, the panel is warm, noise from the outlets, frequent tripping of circuit breakers, unpleasant burning odor near the panel, or water damage around the electrical panel. In such cases, it is best to get in touch with a professional and licensed electrician to upgrade your panel to avoid any unpleasant accidents immediately.
Electrical Service upgrade in Palm Beach imade easy by our skilled electricians.Most homeowners have at least a few spots in their home where some simple electrical changes might improve the space's overall functioning. Having some simple electrical modifications may make your house more comfortable, whether something is old or there are too few outlets, upside-down switches, or other difficulties. Upgrade your panel for safety reasons, so you and your family don't have to worry about power outages caused by several gadgets being utilized or plugged in at the same time.
Our team can work around the clock to complete the most complex and extensive projects. Our dedicated team of electricians can help with retail, corporate, hospitals, schools and much more. We take pride in our workmanship and customer service for all type of electrical projects including new panel electrical installation and electrical panel service upgrades for residential, commercial and industrial.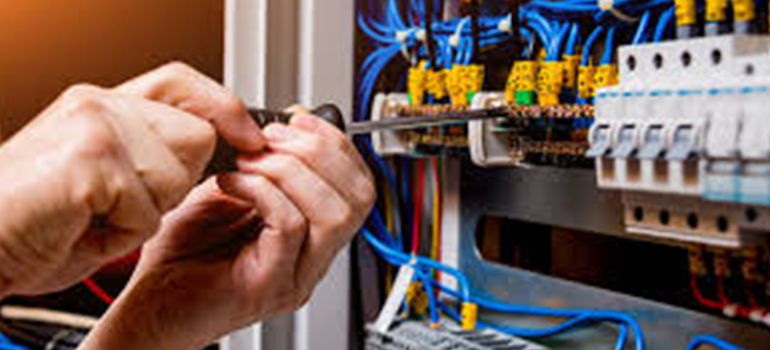 GET SERVICE NOW
There are lots of electrical contractors out there, but not all electricians do their work equally well.