Electrical Service
An Electrical Service Upgrade in Tequesta could include everything from underground wires to service panels and meters. A few factors influence the electrical service capacity of your home or business. It is primarily determined by the wiring system's electrical capacity and load predictions for any electrical equipment attached to the wiring system. The size of the breaker or fuse box should also give you an idea of the service capacity of your building. Since 1998, Parkland Electric Installation provides on-time electrical service upgrades to residential, commercial and industrial properties.
If you're having electrical problems, Parkland's Electrical Service Upgrade in Tequesta will help you get the right amount of circuits to safeguard your home and satisfy your electrical needs. This is because particular electrical panels cannot add new dedicated circuits, resulting in the inability to power your appliances and gadgets. Several indicators point to the necessity for an update to your electrical panel like noise from outlets, frequent tripping of circuit breakers, a burning stench near the panel, or water damage surrounding the electrical panel. In such instances, it is important to contact a skilled and certified electrician to upgrade your panel as soon as possible to avoid any unfortunate incidents.
Our team can work around the clock to complete the most complex and extensive projects. Our dedicated team of electricians can help with retail, corporate, hospitals, schools and much more. We take pride in our workmanship and customer service for all type of electrical projects including new panel electrical installation and electrical panel service upgrades for residential, commercial and industrial.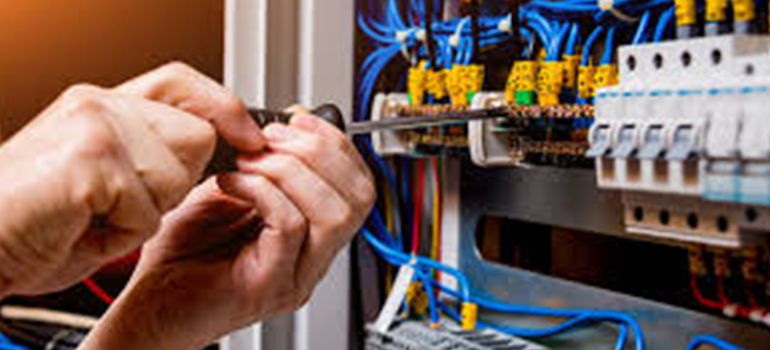 GET SERVICE NOW
There are lots of electrical contractors out there, but not all electricians do their work equally well.