Electrical Service
Experts at Parkland Electric Installation often recommend an Electrical Service Upgrade to increase the capacity of the existing electrical service at your home or office space. Your electrical service is rated by amperage. Amperage measures how much electricity can flow into your home or office at one time. It then goes directly to your breaker box, from which it is broken up into different circuits of its capacity on how much electricity can flow at one time. The age of the electrical system in your house or office is the crucial factor in deciding whether you should upgrade them or not.
Electrical Service Upgrade is essential because we all depend on electrical service provided at our homes and office for businesses. More new appliances and technical devices can be bought only if they upgrade the electrical services at home for sufficient power to handle the increased demand for power. Electrical service includes upgrading the electrical panel and the meter socket, wire between the utility and meter, wire between the panel and the meter, and grounding system as well. The life expectancy of an electrical system in an office or home is about 20 years or longer until and unless you don't experience any electrical issues. Electricians at Parkland identify the problems and fix them right the first time.
Our team can work around the clock to complete the most complex and extensive projects. Our dedicated team of electricians can help with retail, corporate, hospitals, schools and much more. We take pride in our workmanship and customer service for all type of electrical projects including new panel electrical installation and electrical panel service upgrades for residential, commercial and industrial.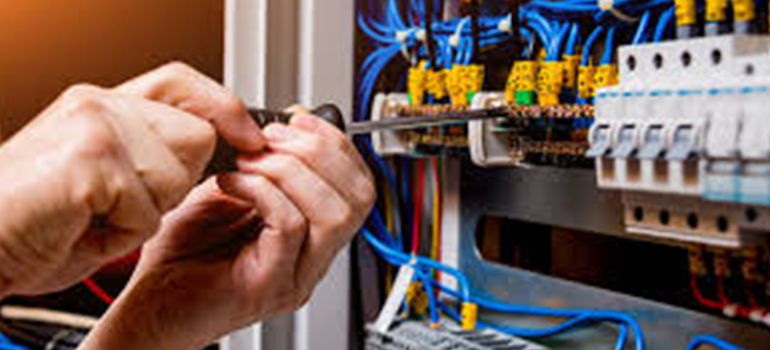 GET SERVICE NOW
There are lots of electrical contractors out there, but not all electricians do their work equally well.