Outdoor Lighting
Transforming spaces with Outdoor Lighting Installation in Boynton Beach Parkland Electric Installation relies on years of experience and knowledge to enhance the architectural features of your property and reduce shadows and increase safety around the property. We create affordable and efficient lighting installations for residential, commercial, and industrial properties of all sizes to create customized installations. Whether adding electrical outlets, adding safety lighting to parking areas and driveways, or highlighting the architectural elements of the building, we deliver high quality installations for jobs of all sizes.
When designed and installed properly, exterior outdoor lighting installation in Boynton Beach can reduce shadow lines, illuminate pathways and patios, and highlight architectural features of the property. Parkland Electric Installation is licensed, bonded, and insured and using our years of experience and knowledge, we utilize low voltage lighting systems and recessed lighting to provide strategically placed landscape and architectural lighting. Featuring on-time service and installation by our professional team, give us a call today for your free quote to transform your property.
Parkland Electric Installation can install any low voltage lighting system around your yard, as well as recessed lighting around your home. We are dedicated to exceed the expectations of our customers.
Residential & Commercial
Up-Lighting
Path and Driveway Lighting
Outdoor Entertaining Lighting
Functional Lighting
Highlighting
Shadowing & Silhouetting
Smart Home Lighting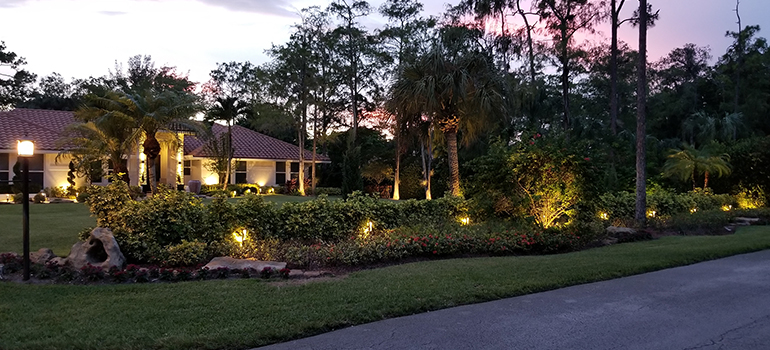 Get Service Now
There are lots of electrical contractors out there, but not all electricians do their work equally well.