Outdoor Lighting
Reduce shadows, illuminate pathways, and highlight your exterior with Outdoor Lighting Installation in Wilton Manors provided by Parkland Electric Installation. Creating customized designs to increase curb appeal, increase safety with extra illumination, or add additional electrical outlets, our licensed, bonded, and insured team features experienced and knowledgeable designers and installers. We create affordable and efficient lighting installations for residential, commercial, and industrial properties of all sizes using a combination of low voltage lighting systems and recessed lighting.
Serving clients in Broward County with unmatched customer service and high quality materials, Parkland Electric Installation provides customized outdoor lighting installation for Wilton Manors clients. Staying up-to-date with the latest advancements in technology and efficiency enhancements, we incorporate proven techniques whether installing lighting to illuminate pathways and patios, or strategically placing lighting to highlight the architectural features of your building. Providing clients with a free quote, give us a call today to learn more about the lighting options for your property.
Parkland Electric Installation can install any low voltage lighting system around your yard, as well as recessed lighting around your home. We are dedicated to exceed the expectations of our customers.
Residential & Commercial
Up-Lighting
Path and Driveway Lighting
Outdoor Entertaining Lighting
Functional Lighting
Highlighting
Shadowing & Silhouetting
Smart Home Lighting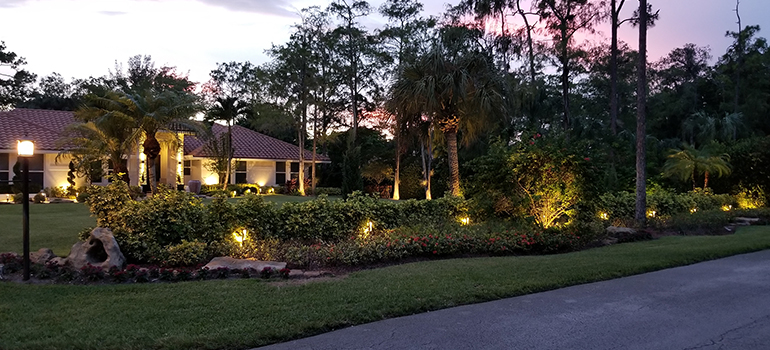 Get Service Now
There are lots of electrical contractors out there, but not all electricians do their work equally well.