Outdoor Lighting
For an Outdoor Lighting Installation that will increase property value and enhance your property's appearance call our professional crew at Parkland Electric Installation at your earliest convenience. Since we started our business in 1998 we've gained an excellent reputation that we work hard to maintain. Our business is licensed, insured, and bonded to provide you with exceptional service and we will also give you a free quote. Whether you have a commercial, residential, or industrial property you will be very pleased with our flawless lighting installations.
Outdoor Lighting Installation systems have the ability to change your property into a functional space that is peaceful and beautiful while increasing its property value. Our reputable business takes great pride in providing every client with on-time service and flawless electrical panel upgrades at an affordable rate. We use high-quality materials to deliver flawless workmanship that our clients are pleased with. Our professional crew can add lighting outlets to driveways, parking lots, patios, and backyards, so don't hesitate to call us.
Parkland Electric Installation can install any low voltage lighting system around your yard, as well as recessed lighting around your home. We are dedicated to exceed the expectations of our customers.
Residential & Commercial
Up-Lighting
Path and Driveway Lighting
Outdoor Entertaining Lighting
Functional Lighting
Highlighting
Shadowing & Silhouetting
Smart Home Lighting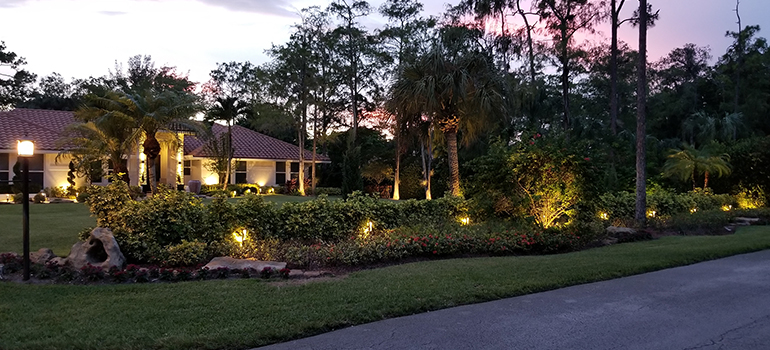 Get Service Now
There are lots of electrical contractors out there, but not all electricians do their work equally well.